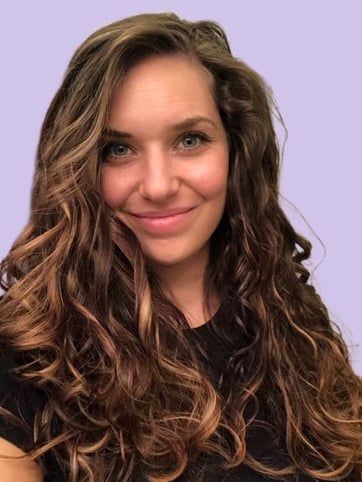 April 25, 2022 – Kim Drinkall joins Wicresoft as a Corporate Content Specialist from West Point, New York. After working for the past three years as a Product Influencer and Program Operations Coordinator, Kim is thrilled to be joining the team at Wicresoft. Filling the role of Content Specialist, she will be handling a myriad of duties including copywriting, marketing campaign development, social media asset production, and more. Kim will bring her creative skills to the table to increase brand awareness, engagement, and qualified lead generation.
Kim has a passion for learning and creative collaboration, and appreciates that these passions align with Wicresoft's company values. These skills will be invaluable as she works closely with her team to create a united front for all Wicresoft business units.
"We are thrilled to welcome Kim into the Wicresoft community where her creative storytelling skills are sure to enhance both employee and customer experiences across the board."
-Katie Hayward, Wicresoft Senior Director
Outside of her business aspirations, Kim also enjoys traveling, hiking, reading, and watching Army football.
Welcome to the team, Kim!
---
Wicresoft was founded in 2002 as a joint venture with Microsoft and has since grown into a leading advisory, solutions, and operations firm with more than 10,000 employees worldwide.
Contact Information:
Wicresoft Media Relations Team
contactus@wicresoft.com