How to Hire a Hitman on the Dark Web

Watch a 30-minute session from Jake Moore.
Jake will discuss how the dark web operates and what products and services the underworld offers that can compromise your business's cyber security posture. He'll show examples of items up for purchase such as stolen passwords, a two-factor authentication bypass service, and a new tool that uses a SIM swap technique in order to hack a friend's website - in no time at all.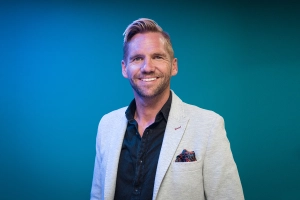 Jake Moore
Global Cyber Security Advisor, ESET
Jake Moore is the Global Cybersecurity Advisor for ESET. He is also a Cyber Security Spokesperson regularly commenting on cyber security stories in the press for outlets such as The BBC, ITV, The Independent and The Times. Jake helps businesses and employees understand cyber security and the risks involved to remain better protected. He previously worked for Dorset Police for 14 years investigating computer crime in the Digital Forensics Unit before being a cybersecurity advisor for the force delivering tailored advice to the public and local businesses.
Cyber Security is critical in protecting company assets from potential threats.
Mitigate risk by enhancing your cyber security posture.