IT Solutions & Services
Cyber Security
Secure Remote Working with Microsoft Intune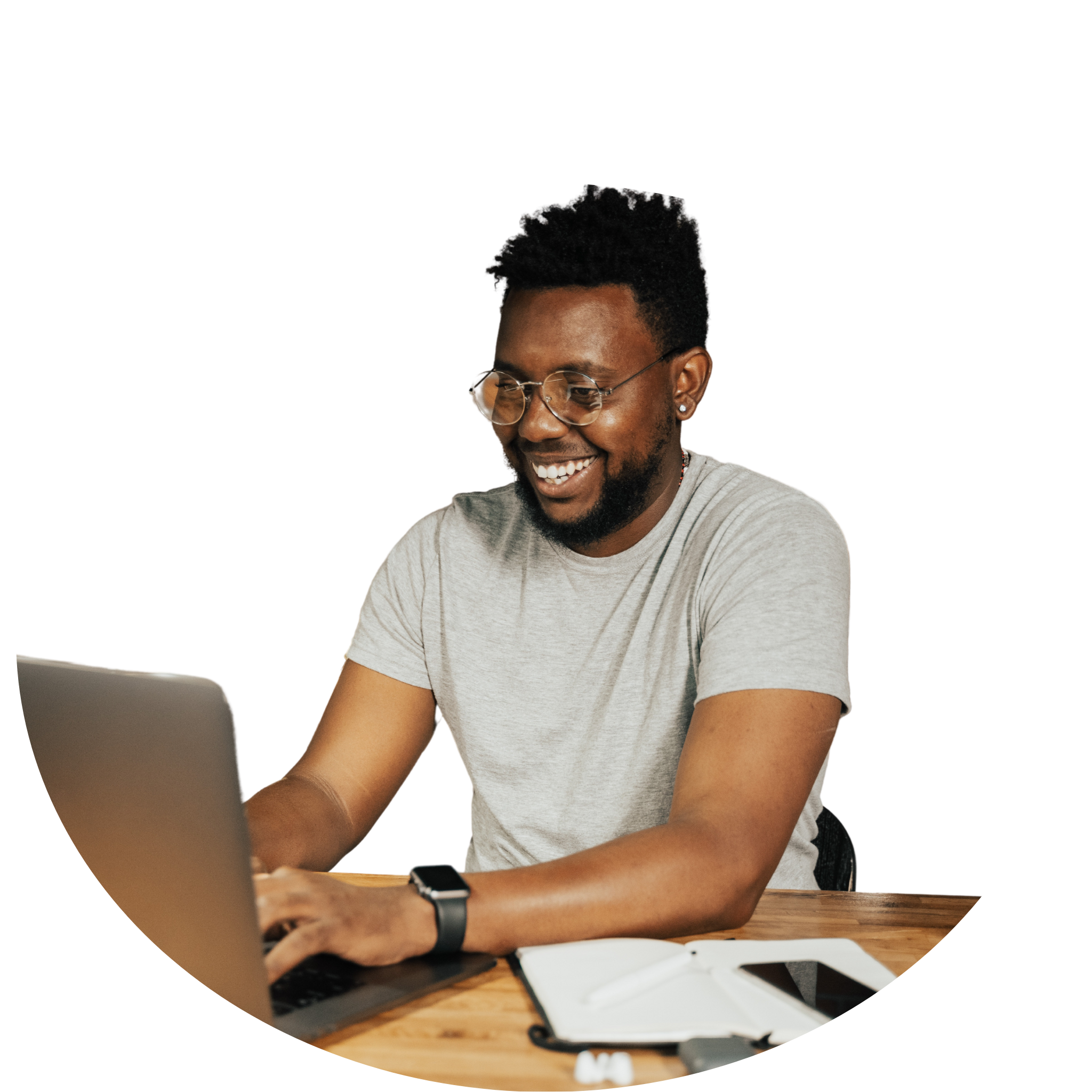 Are Your Staff Remote Working
Securely

?
Now, more than ever, security is a top priority for many organisations.
As a result of the COVID-19 pandemic, many organisations had the majority of their employees working remotely and this looks set to continue. Under this "new normal", many organisations are allowing more of their employees to be based at home permanently, or follow a hybrid model of both home and office working.
The fact that employees are working outside of protected corporate networks, with many using their own devices, means organisations need to be sure they are protecting their resources and data. This can be achieved through a Mobile Device Management (MDM) solution.
Frequently
Asked
Questions
What is Mobile Device Management?
Mobile Device Management is software that allows IT Administrators to control, secure and enforce policies on smartphones, tablets and other endpoints. One such solution is Microsoft Intune.
Why Microsoft Intune?
Microsoft Intune is a logical option, particularly for companies who have invested in Microsoft 365 (formerly Office 365) which incorporates Microsoft Teams, as it is an extension of the Microsoft portfolio. Microsoft have employed and invested in thousands of security professionals across their organisation which means you can be confident in their offer and, with Wicresoft providing the advisory services and operational support services, this makes for a compelling proposition.
Although organisations using Microsoft 365 have access to basic MDM features through MDM for Office 365, these features are limited and do not provide fully comprehensive protection.
Microsoft Intune can offer much more than just standard MDM – it also includes Mobile Application Management (MAM) which allows you to manage organisation data at the application level, as well as the device as a whole, giving you complete, granular control and peace of mind when it comes to the security of your organisation's data.
How Can You Access Microsoft Intune?
Intune can be obtained as a standalone Azure service or through some of the higher end Microsoft 365 licences (Microsoft 365 Business Premium, F1, F3, E3 and E5).
Those organisations which are using Office 365 E3 licences for the purpose of the right to use Office 365 licences in a shared environment may benefit by moving to a Microsoft 365 Business Premium subscription. This will unlock access to Intune and a host of other security features at a reduced cost per user per month.
Gain Momentum on Your Microsoft Journey
with Wicresoft
As Microsoft Partner of the Year 2019, Wicresoft are well-placed to provide advisory service and operational support services around Microsoft products.
To find out more about Intune and the value it could add to your business, please get in touch on 03707 551515 or 01244 288281 and we would be delighted to help.
Alternatively, Enquire Here
To find out more about how we can help you on your Microsoft journey, please fill in your details below and a member of our team will get in touch.