Guide
Learn how to uncover your accurate - not just aspirational - employer brand.
An employer brand is NOT what your organization says your brand is.
It is a culmination of your values, mission, employee experience, employee value proposition, culture, and company brand.
This guide is designed to walk you through the process of uncovering your own employer brand. We've included:
Information on how to get the most accurate data to inform your brand
Who to include in the process
What technology you may want to consider in order to enhance your brand messaging
By the time you reach the end of this guide, you'll have a step-by-step plan that your organization can implement to uncover its brand.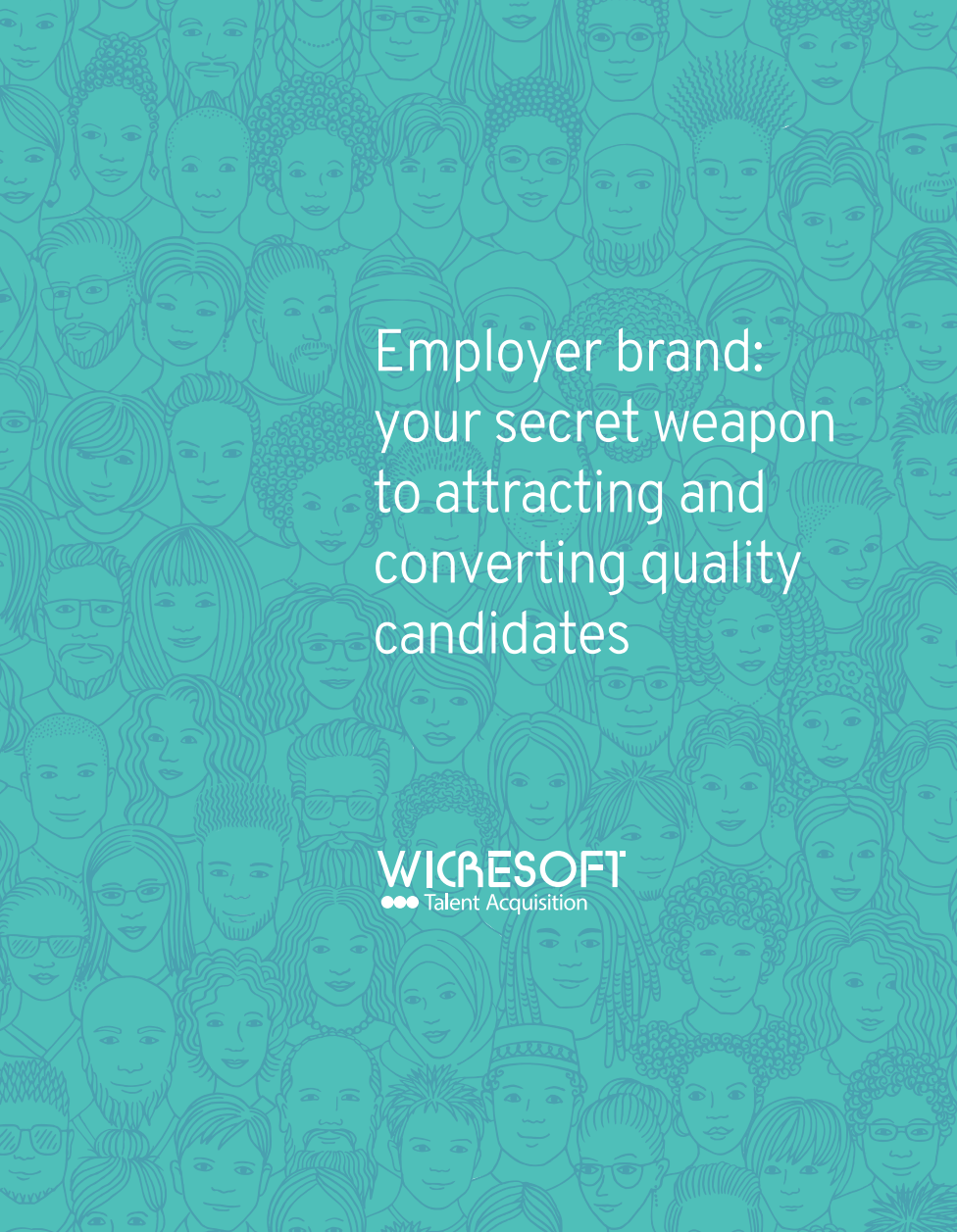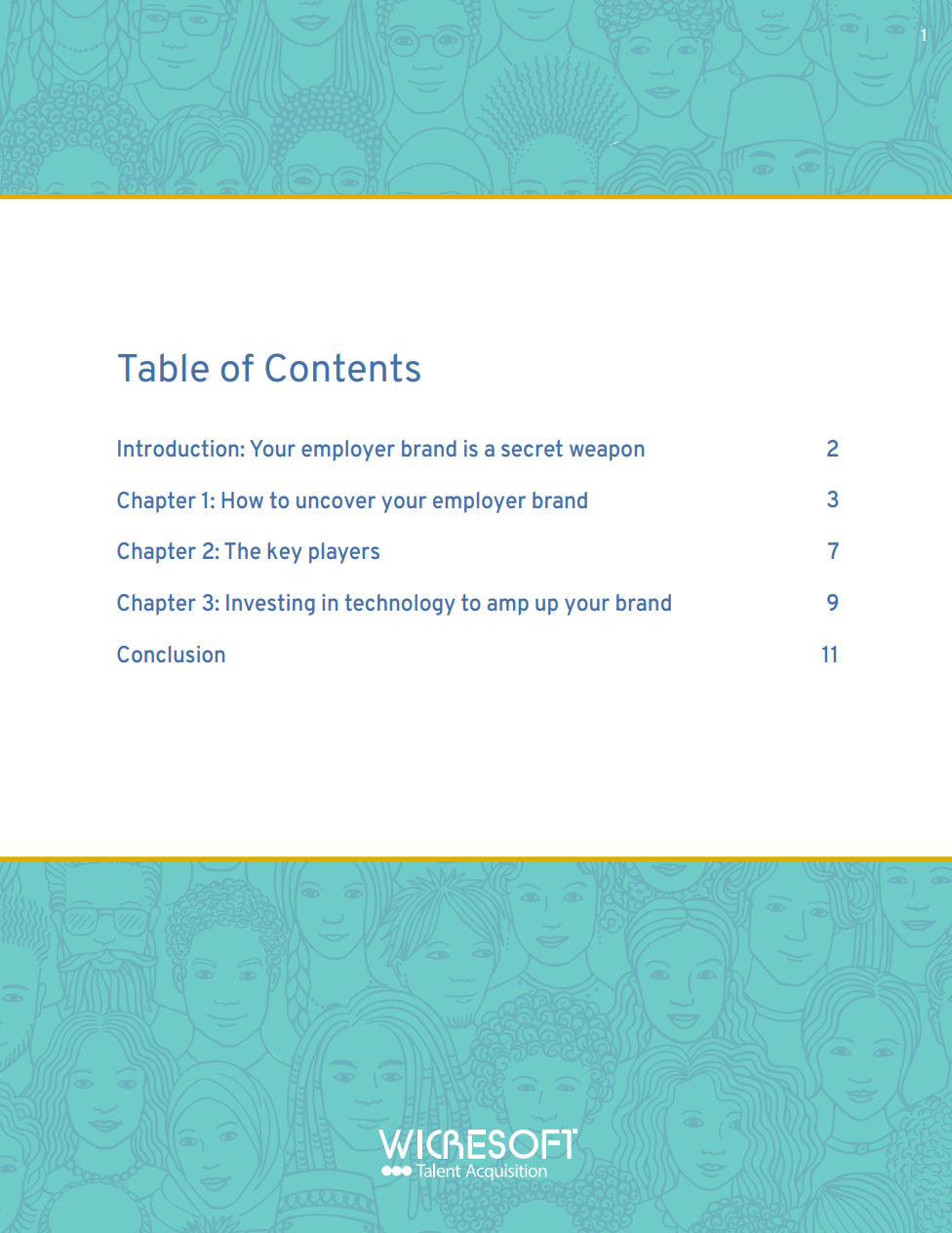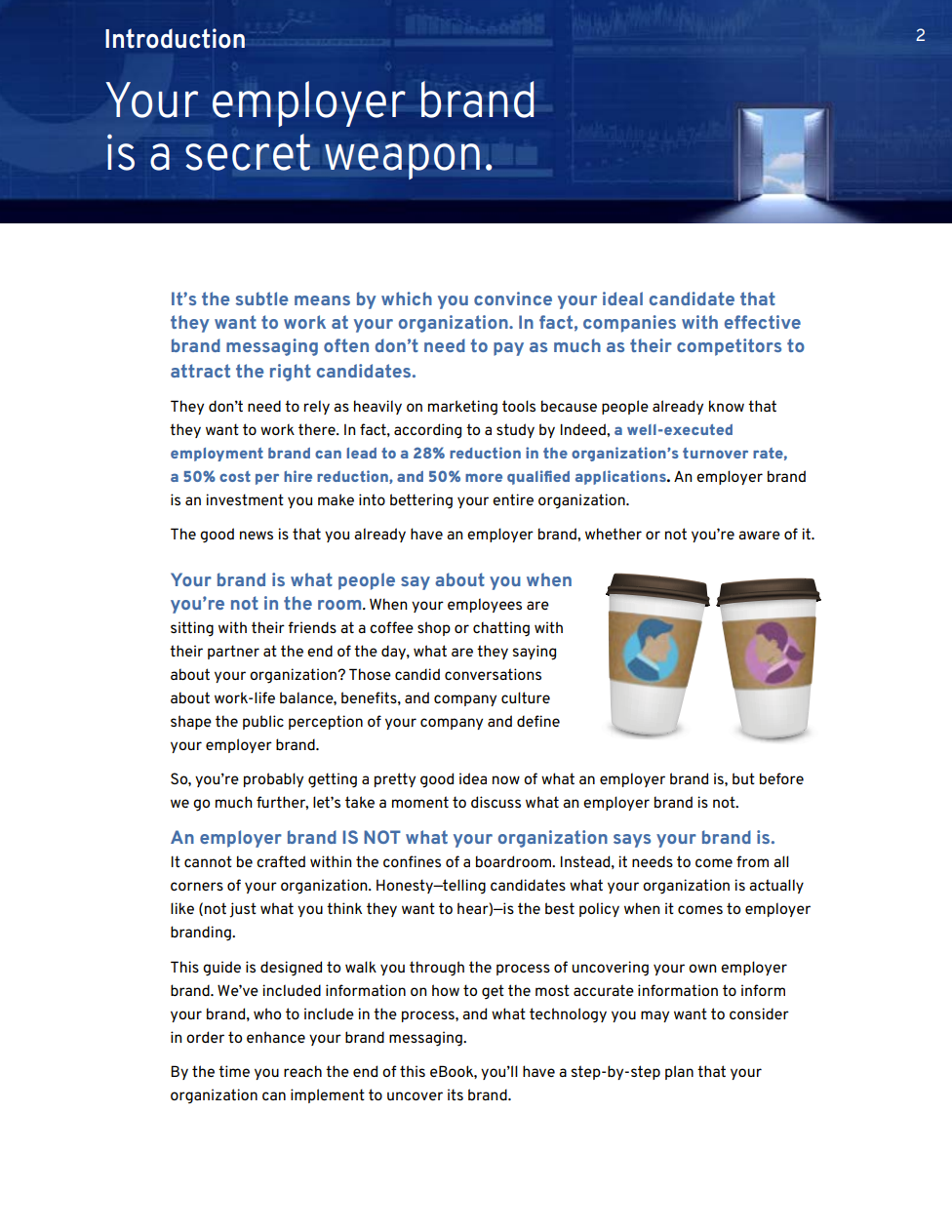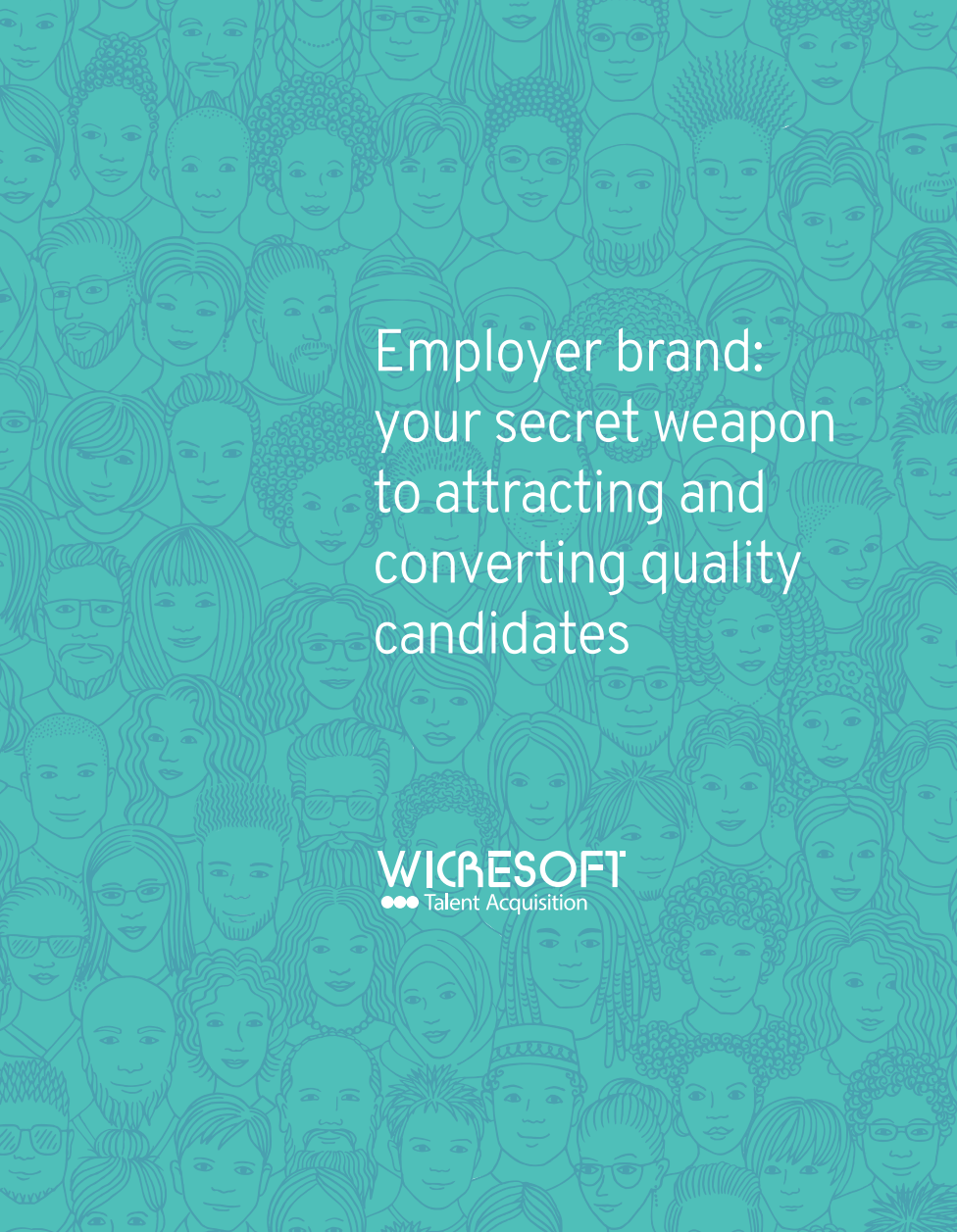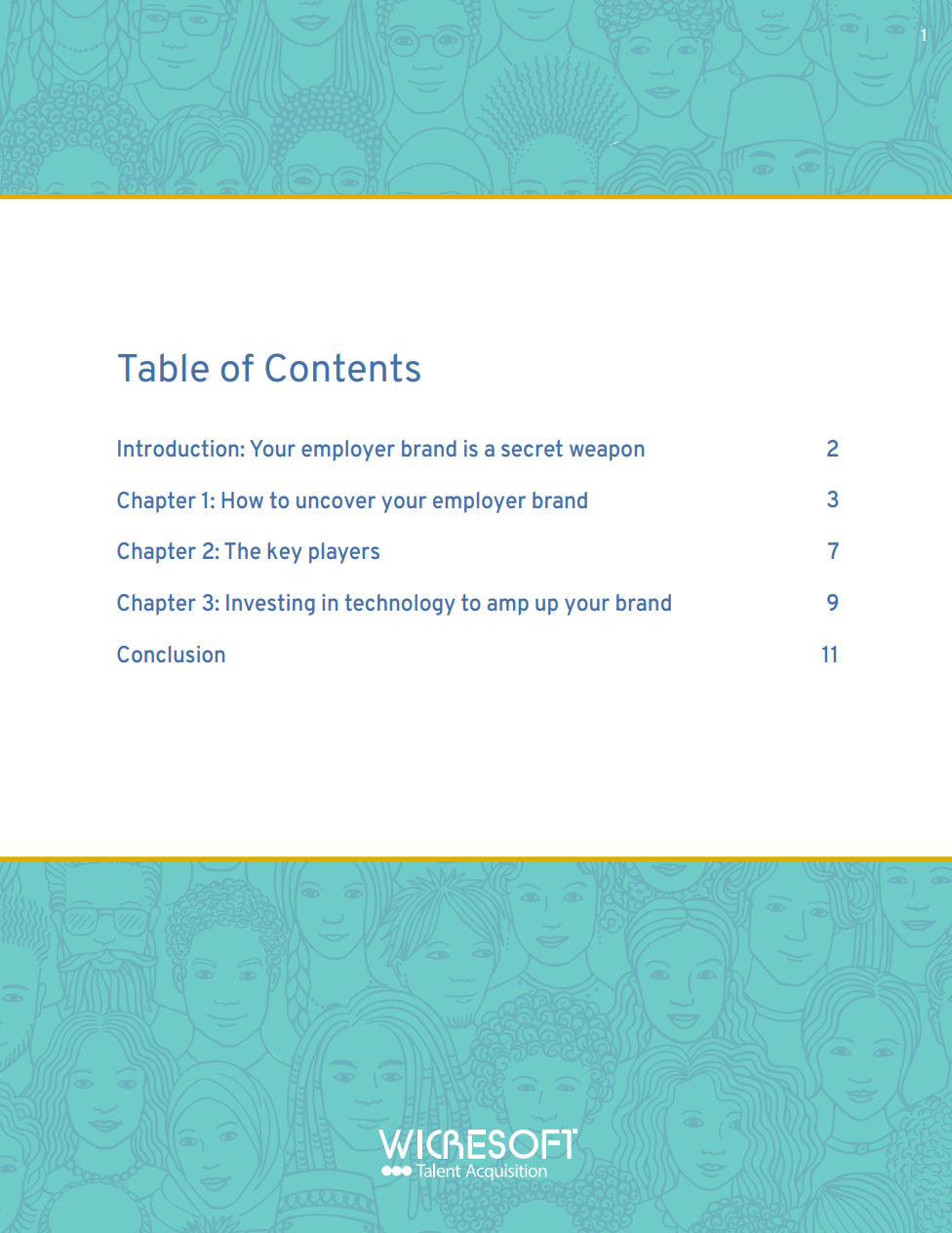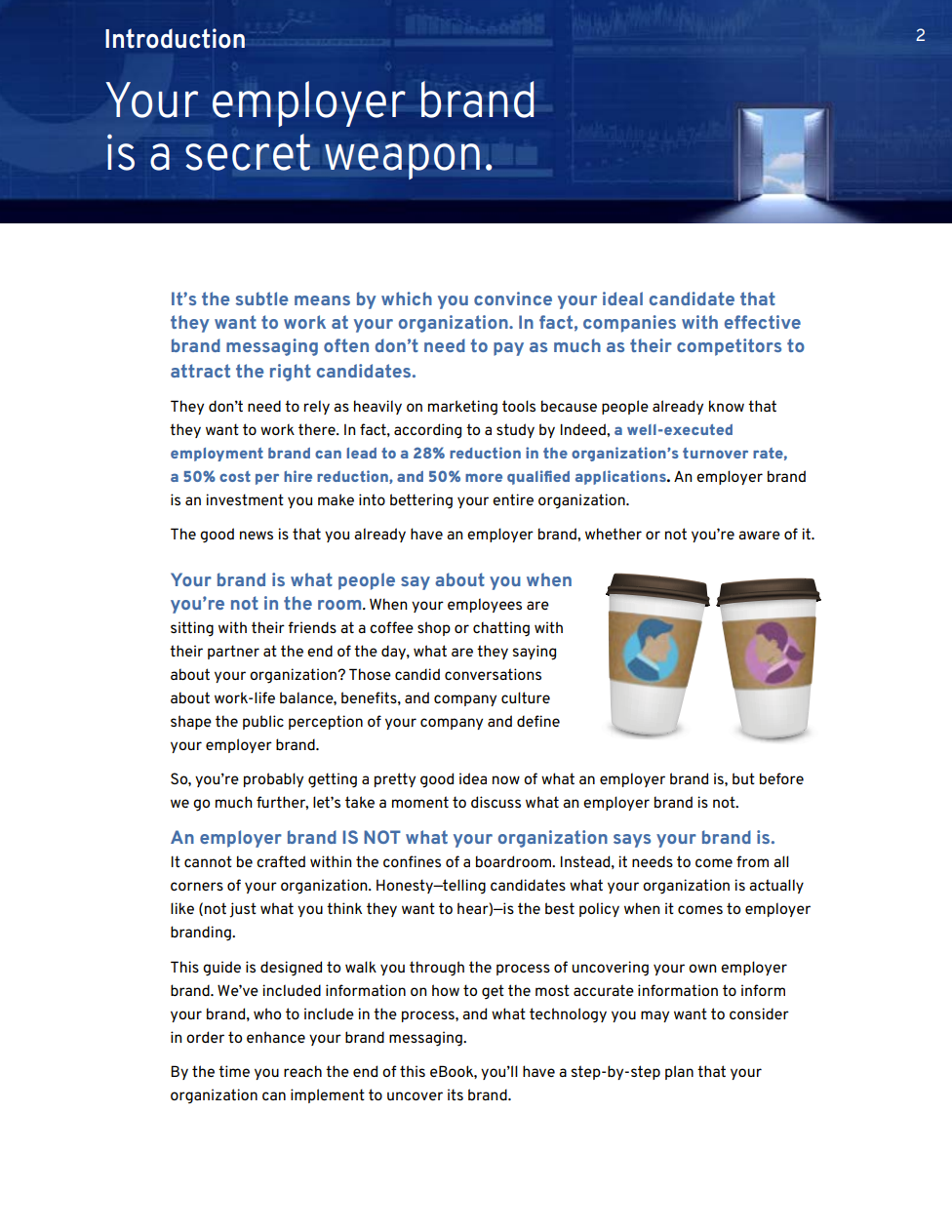 Our recruitment tools and strategies are designed to attract, excite, and motivate your next great hire.