Circuit Migration Program
Collapse, consolidate, and migrate

legacy

networks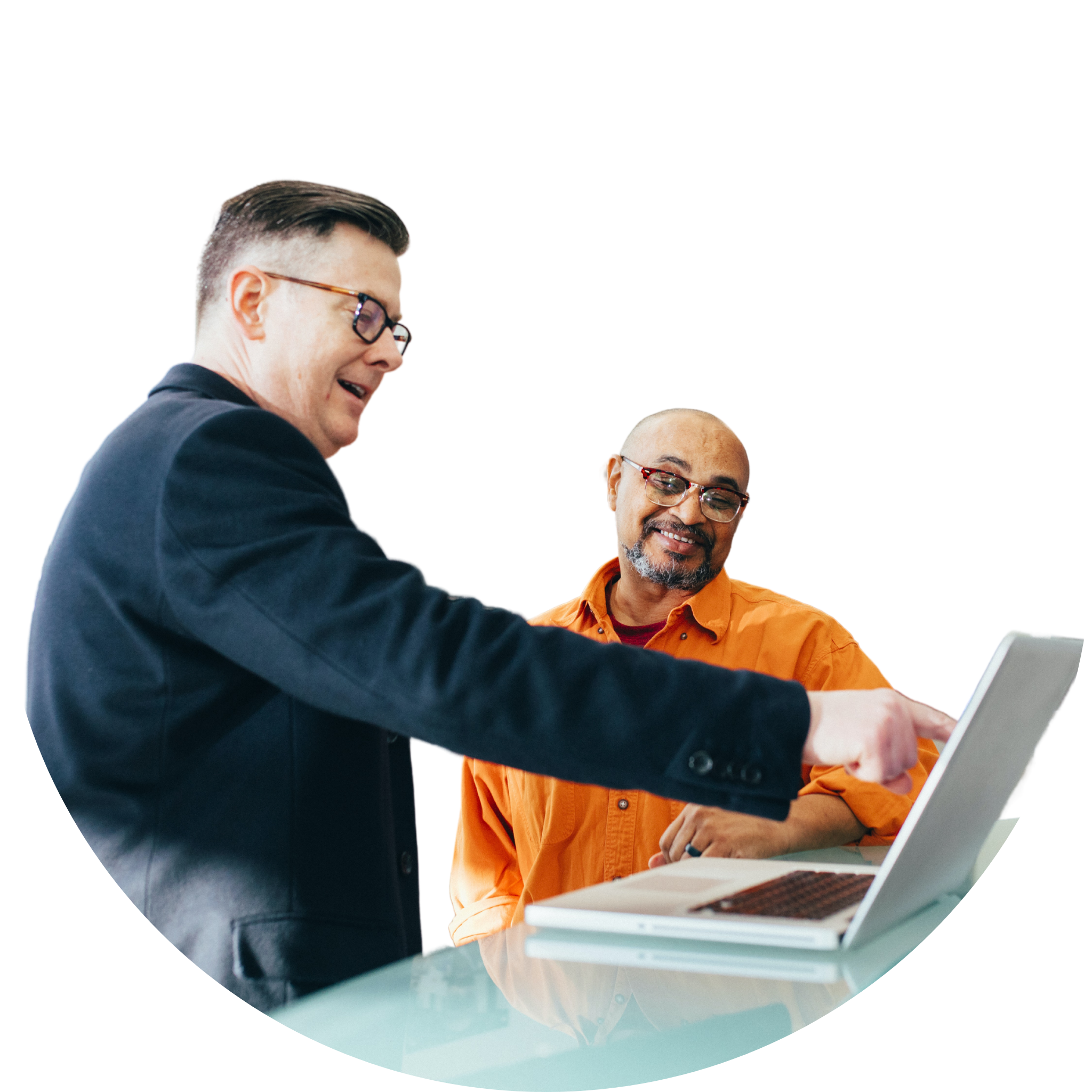 Put an end to the headache caused by outdated circuits
Eliminate costs associated with infrastructure, maintenance, and equipment for end-of-life technologies.
We'll accelerate your migration while your staff focuses on the areas that require their unique expertise and innovation.
Our experts will identify all legacy circuits organized by cost and order of priority. Legacy service will be mapped to replacement products within regulatory restrictions. Once carried out, Wicresoft will develop the migration approach, process, and schedule.
Wicresoft presents upgrade options, explaining the process and equipment required. Once approved, our experts will build an order and schedule the maintenance window ensuring customer and internal department communication. Our team coordinates with customers and carriers to ship customer premises equipment (CPE) with a scheduled cut-over date.
Migration commences and new customer services are enabled. The new circuits go live and Wicresoft validates the successful outcome.
Wicresoft issues and completes disconnect orders, reclaiming equipment, ports, and IPs, and eliminating associated maintenance costs.
Fixed Price with Warranty
Simple pricing model, fixed on a per-circuit basis, and all-inclusive with a quality guarantee
Systems-and-Tool-Agnostic
We use your systems and tools to analyze the data, deliver the work, and validate the outcome
Flexible
Fully staffed, managed, and scalable teams tailored to your scope
Frequently
Asked
Questions
What does this cost?
While every situation is unique, our Circuit Migration pricing model is simple, fixed on a per circuit basis, and all-inclusive with our quality guarantee. Say goodbye to open-ended SOWs, hidden fees, and shocking price tags.
What is included?
We provide project management, data analysis, circuit design, migration engineering, and weekly reporting for the duration of the assignment.
What is the process?
Our team of telecom professionals has extensive experience in all aspects of service delivery and network engineering. We are system and tool agnostic; we will use your systems to analyze the data, perform the design and migration, and validate the outcome.
Let's Get to Work
Leverage Wicresoft's 30 years of experience, engagement models, flexible bandwidth, and quality guarantee.
Disconnect Program
Don't need a full migration? Consider Wicresoft's fully-managed Disconnect Program.
Customer Experience Survey Results
"Keep up the fast, thorough work! I appreciate how you take care of me and out customers in all areas!"
"My Wicresoft contractors do everything that I ask of them and I don't have any complaints. They do a phenomenal job!"
"Wicresoft has been doing an excellent job of supporting my teams."
"The support we receive is excellent, I don't have anything to suggest. We are very happy with the service we receive."
"Whenever I have contacted Wicresoft for assistance they have always been very helpful and quite quick to respond."
"They have excellent customer service and high-quality, skilled Engineers and leadership."
"The Wicresoft team has been doing a great job for quite some time. Open communication has led to this success... I can not say enough how much we appreciate the partnership with Wicresoft."
"The Wicresoft resources we utilize are responsive, flexible, and willing to do whatever we ask them to do. I have no complaints."