Customer Experience Showcase
Challenge
ARMA needed to upgrade servers, increase data storage, and provide the technology to support flexible working options for staff
Solution
Transition ARMA's IT infrastructure to the cloud and implement Microsoft 365 with advanced cyber security solutions and backup and recovery tools
Future
Looking ahead, the ability for clients to self-serve and access documentation will allow the ARMA team to enhance productivity and user experience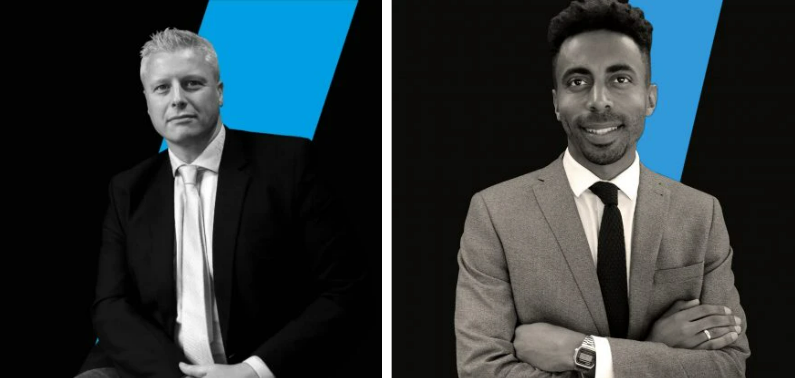 ARMA Litigation are a specialist dispute resolution
and corporate law firm which is based in Leeds and
competes with the leading UK law firms.
ARMA give small and mid-market firms the advice,
support and intellectual firepower needed to level the
playing field when they take on large corporates –
giving equality of arms.
ARMA are driven by, and love working with, protecting
and socialising with ambitious, progressive clients.
Rajat Sharma, Managing Partner and John Barker,
Partner, share their experience of using Wicresoft as
their technology partner.
Wicresoft have been ARMA's technology partner since 2015, and worked with the firm to set up their previous IT environment. They approached Wicresoft with a two-fold challenge:
Outdated Equipment
At six years old, their IT infrastructure was in need of upgrading – the server was approaching end of life, they were starting to run out of data storage space and the environment was becoming increasingly difficult to support.
Inflexible Working Options
The need for staff to work from home, as a result of the Covid pandemic, highlighted some technology challenges which accelerated the need to transform.
Transition to the Cloud

After consideration of the challenges being faced, it became increasingly obvious that a transition to the cloud was the solution. Transitioning ARMA's IT infrastructure from on-premise to the cloud has taken the boutique law firm to the next level in their mission to deliver a unique legal proposition to their clients, allowing them to compete with the leading UK law firms.
"Wicresoft's Solutions Architect enabled the whole project to run smoothly and managed the team well over the course of the project. Wicresoft worked professionally as a team, which is extremely important as we don't have an IT Department – Wicresoft became our IT Department." - Rajat Sharma, Managing Partner
By embracing the comprehensive productivity and collaboration features of Microsoft 365 and fortifying their IT infrastructure through advanced cyber security solutions and backup and recovery tools, the ARMA team is ready to take on more business and more clients with greater efficiency and effectiveness than ever before.
"The Wicresoft team was both accessible and available –the transition to the new environment was first-class. We had access to our legacy system, in parallel with the new cloud environment, and so experienced no downtime and the switch didn't impact our productivity." - John Barker, Partner
"We trusted Wicresoft to do the job and we knew what needed to be done. This latest technology and enhanced security has leveled the playing field for us. We are as accessible, as productive, as resilient, and as secure as anyone. We now have access to the same level of service, technology, and sophistication as some of the larger law firms whilst still retaining our agility."
-Rajat Sharma, Managing Partner
ARMA are offering their clients a glimpse of what the future might hold.

"This IT transformation project has introduced a whole new way of working for us, enabling our team to access business critical information, anytime and anywhere there is an internet connection and transition seamlessly between devices. Our IT environment allows us to work much faster and in a much more accessible way." - John Barker, Partner

The next step would be to offer clients the ability to "self-serve" and access their case documentation whenever they wish. For example, accessing a draft letter their lawyer is working on and collaborating in real-time. ARMA will be able to get real-time feedback instead of feedback hours or days later; a more productive way of working and a better user experience for the client.
"I want to see how far this can go... clients seeing their own data, securely and in real-time, could really bring huge benefits to everyone." - Rajat Sharma, Managing Partner
Contact Us
Want to learn more about our IT solutions and services? Send us a note and we'll get right back to you.